Here it is Flight Simulator 2004. The game that took place before FSX. Enjoy flying planes!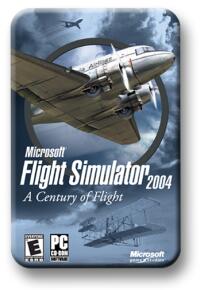 Microsoft Flight Simulator 2004 - A Century Of Flight - FULL GAME
ISO Repack by 108
This repack has been verified via MD5 checksum and it has been verified via install. This ISO performs flawlessly.
Enjoy - it works a lot better than FSX!
SK
Download this torrent
thepiratebay.org 3542624/FS2004_-_Flight_Simulator_2004_ISO_-_Full_Game_-_Repack_By_108